Memory Care Community Insider
A Monthly Look Inside Aravilla Clearwater
A Walk to Remember
We would like to thank everyone who donated and supported our Aravilla Family during the Alzheimer's Walk. Aravilla Clearwater got to be the Start Line Sponsor this year along with cutting the Start Line Ribbon! With everyone's support and encouragement, we were able to raise enough donations to get a tent set up with our logo that we used to give away waters and snacks to all of the walking warriors! A raffle basket and various wine bottles were given to very lucky winners by the Aravilla team as well. We would like give a very special thank you to Barbara W. for organizing our Walk to End Alzheimer's as an Aravilla Family! As well as the rest of our team players who pitched in to make this a Walk To Remember! But lets not forget to recognize the Mary W. Family who came to show us so much support by joining our walk.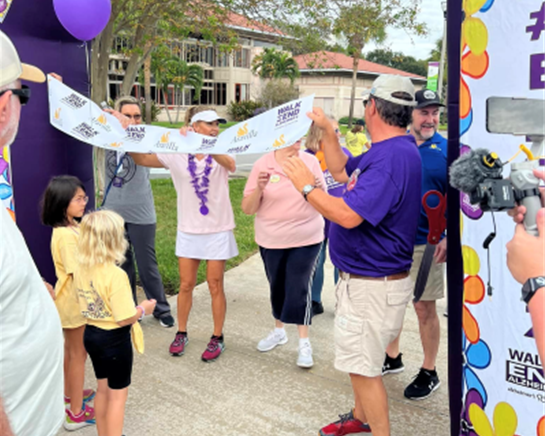 Walk to End Alzheimer's
Start Line Ribbon Cutting
Aravilla Clearwater Memory Care
The Start Line Sponsor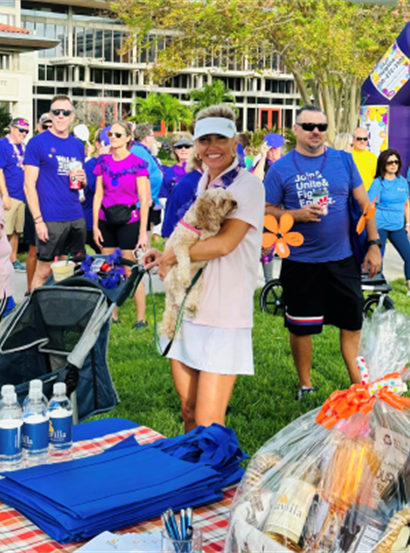 Can't wait to do it again next year!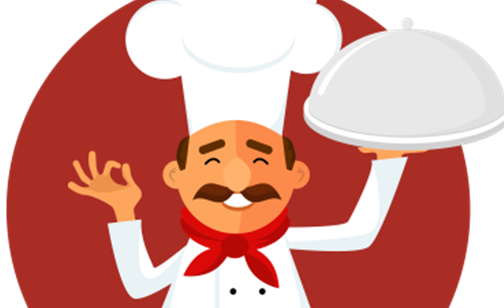 Every month here at Aravilla Clearwater Memory Care we host a very special Cooking Class for our Aravilla Chefs. From pizza's, to pigs in a blanket, to quesadillas, the list is endless. We thrive to spice things up with different recipes every week. This month we will be focusing more on baking! Cakes, cinnamon buns, apple baked pastries and more! As we roll into the holidays we want to cook more festive foods! Be sure to be present during our cooking class that occurs every Monday at 1:45pm in the Promenade. Don't feel like cooking? Come on down anyway, we need taste testers!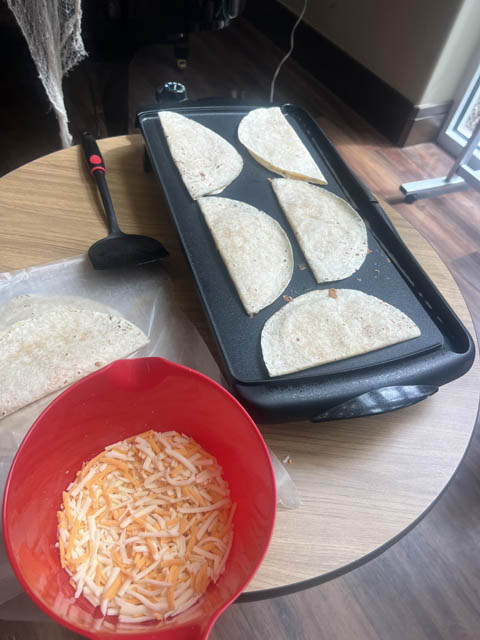 The quesadillas cooking on a skillet!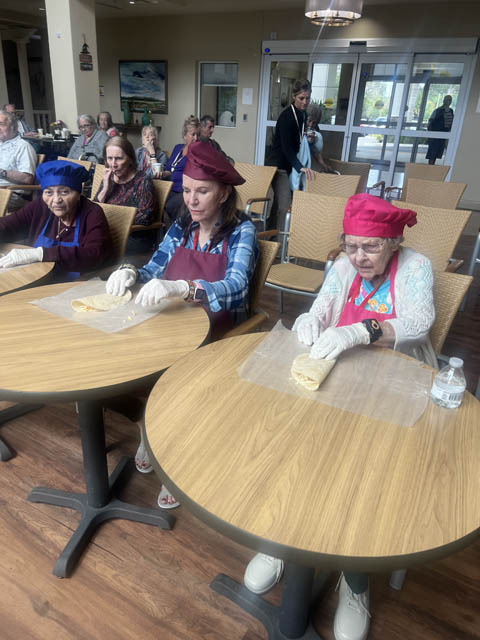 Luz, Irene & Betty prepping quesadillas!
Cross Way †
Now introducing to this month's calendar is a very special prayers group that we will call: Cross Way †
We would like to dedicate a specific date and time for our religious residents. Starting with every other Wednesday at 1:45pm, a session of bible study and praying time will be available to Aravilla Clearwater residents. Be sure to sign up with the Activities Department for this memorable time we will spend together. We will also have collective conversations and really spend some one-on-one time with each resident. For privacy, the location will be in the Great Room, located at the end of the nurse hall to the right. Families are welcome to join for these Worthy moments as we spend time together praying and studying. Anyone who is not interested can participate in our alternative activities which will be in our normal location, the Promenade.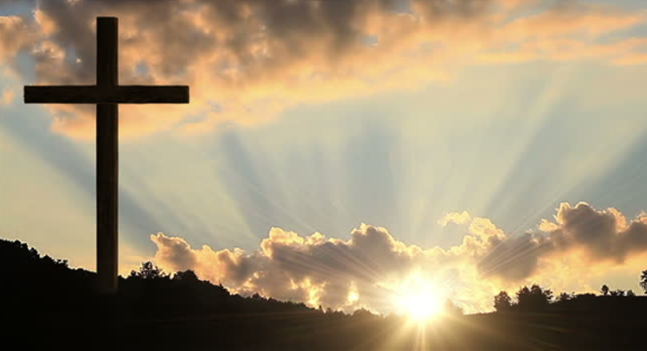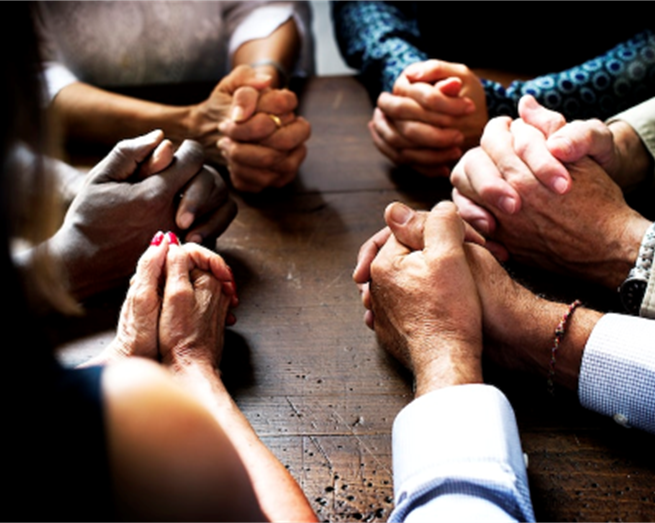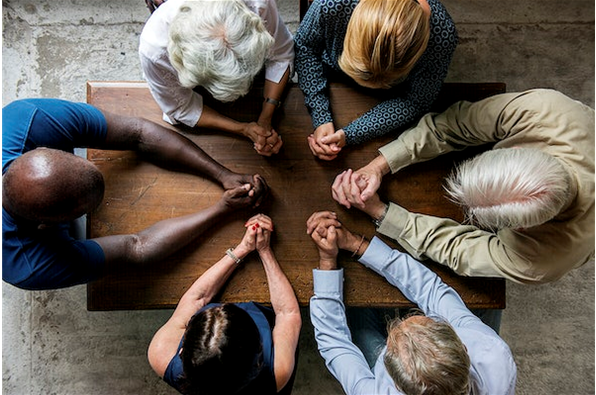 Resident Spotlight Bill V.
We want to take a moment to recognize Livadaros V. also known as "Bill", as a part of our Aravilla Family. Bill was born in Piraeus, Greece in 1936. He served in the Army in Greece for a short amount of time. Bill then decided to move to America while working for the Merchant Marine in 1957. He moved to Corona Queens, New York where he met his wife and got married in 1958. Together him and his wife have 3 beautiful daughters. He has 1 grandson and 1 great grandson making him a very proud great grandfather! Bill was offered to be a machinist and constructed government airplane parts for many years. He requested a transfer to Florida in 1970 near the West Palm Beach. But Bill wanted to live closer to his family and ended up buying a house in Clearwater! After a few years, he decided to open up his very own business. In 1977 Bill bought a local business Specialty Hardware Store and named it "Ruff's Saw + Tools Supply". He successfully ran his business for about 25 years and then retired in 2003. Bill's favorite hobbies include fishing and traveling to Greece every summer to visit his family. Apart from being a family guy, Bill is very funny and he's very helpful around our community! We are so lucky to have Bill as a part of our Aravilla Family!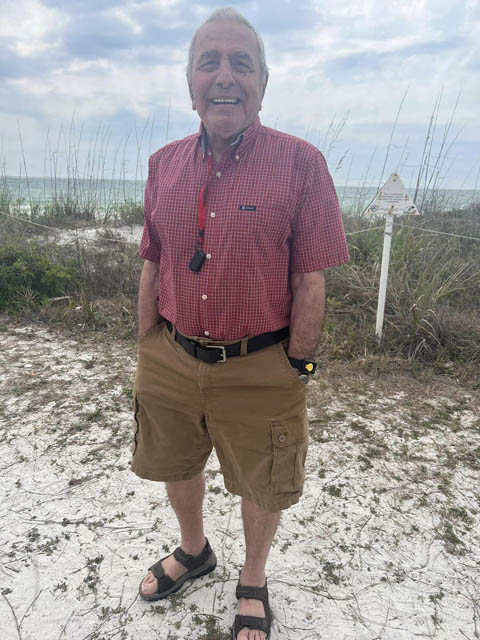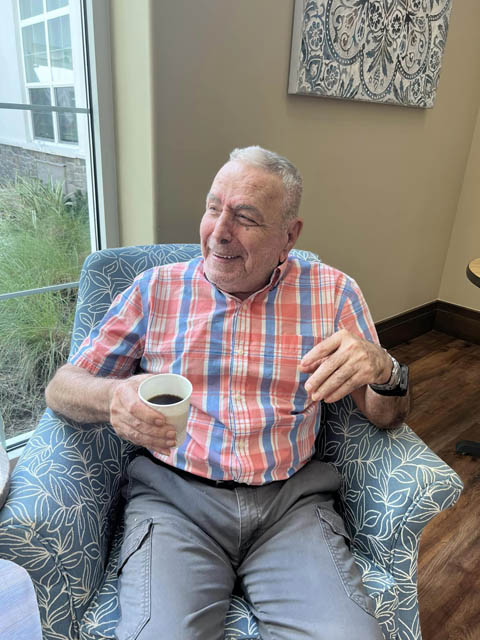 Bill enjoying a hot cup of coffee during activities!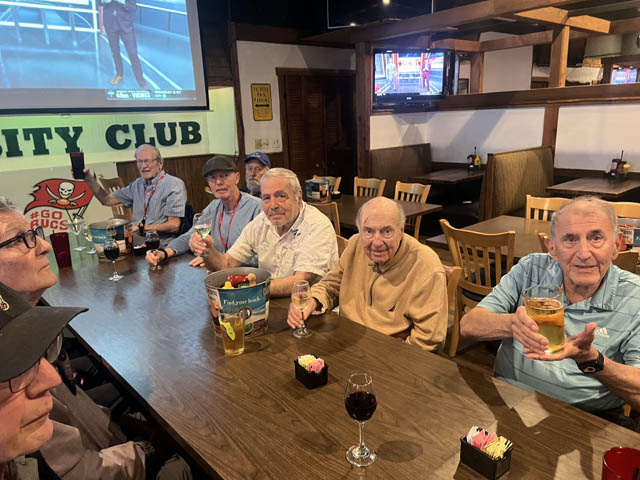 Bill on a men's only bar outing with the guys!
NOVEMBER FESTIVITIES!
11/2 Resident Council Meeting
11/7 John Chestnut Park
11/9 Safety Harbor Pier
11/14 Dunkin' Donuts
11/16 Moccasin Lake Park
11/21 Ladies Only Adventure
11/23 Men's Only Bar Outing
11/23 Thanksgiving Day
11/24 Black Friday
11/28 Countryside Mall
11/29 Resident Birthday Party
11/30 John Chestnut Park
Join our Exercise Class with EmpowerME every
Monday, Wednesday and Friday morning at 10am.
Celebrate September Birthday's
in the Promenade on
November 29th starting at 1:45pm
Happy Birthday to:
11/2 Barbara R.
11/4 Heide V.
11/11 Gregg W.
11/13 Janet C.
11/27 Susan B.
11/27 Fred Z