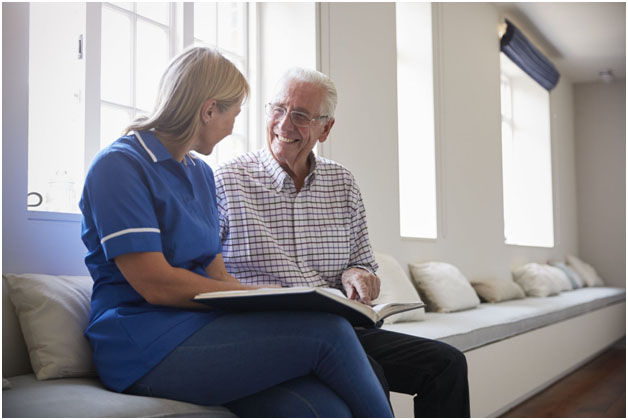 Moving a loved one into memory care can be a challenging time. We know that part of you wants for them to stay at home where you can see them every day, but the reality is they deserve more time, attention and specialized care than you can provide.
Moving into a new residence is a major life change, so we've made it easy for your loved one to select the home they'll be most comfortable in. Now let's talk about what items they may want to bring along on move-in day to make this their Home Sweet Home from Day One.
Aravilla residences are fully furnished but items that will help your loved one settle in immediately include:
Favorite bed linens, blanket or pillow(s)
Night lamp
Framed photos
And, of course you'll want to pack their necessities for easy access:
Eyeglasses
Hearing aids
Canes/walkers
Alarm clock
Clothes hangers
Books, magazines, pen, paper
TV and radio
We've already included certain necessities like cable tv, Wi-Fi, and even a coffee and juice bar!
When it comes to clothing, you'll want to be sure to pack:
Clothes they usually wear around the house
Sweaters, jackets
Shirts, blouses, jeans, pants
Pajamas and a robe
Socks, slippers, shoes
Hats or caps
A few dressy outfits for special community occasions
Be sure to keep any medications they use handy on move-in day:
Prescription medication
Over-the-counter medication
And don't forget their favorite toiletries with the familiar scents they enjoy!
Shampoo
Soap
Lotion
Perfume or cologne
Toothbrush and toothpaste
Comb, brush, hair accessories
Aromatherapy oils or other favorite scents
Make New Memories at Memory Care
To help your loved one make a smooth transition, you can fill the first few pages of an album with pictures of them and your family and then leave the rest blank. Each time you visit, add a photo. Share with them what happened the day the picture was taken and put it in the album together. Take pictures with them in the community and their new friends and add them to the album, too, to capture beautiful new memories.
At Aravilla Clearwater Memory Care, each new resident is paired with a personal concierge who will help them adjust, meet new people and learn more wonderful things about their new home.
If you want to learn more about senior care, contact Aravilla Clearwater Memory Care.