Memory Care Aravilla Clearwater
Where Innovation and Compassion Converge
Few things are as important as finding the right home and care for your loved one, if he or she has memory problems. That is why our Memory Care Community Aravilla Clearwater has combined the best elements of a warm and welcoming home with a focus on meeting the unique needs of our residents. Blended together in our exceptional memory care community are thoughtfully designed environments, stimulating activities and compassionate care, which is guided by the most recent breakthroughs in the understanding and treatment of Alzheimer's and other memory issues.
Personal Concierge
When your loved one arrives Aravilla, they are starting a new chapter in life. Aravilla eases that transition. The Concierge gets to know your loved one personally, eases the adjustments to new surroundings, faces, and routines, helps him or her engage in resident activities and establish quality relationships with other residents, all giving you peace of mind.
These are challenging times and for the safety of all, access to residents is limited. To address this limited access, Aravilla offers Personal Concierge Service to welcome all new residents. This layer of attention to your loved one gives you the peace of mind that we are creating a personal relationship of trust and friendship during our first days together and your loved one will never have to wonder where to go or whom to ask for help.

10 Reasons Why Aravilla Clearwater Stands Out Among Memory Care Communities:
Bright open flow and way finding paths
Elegantly furnished and custom decorated private suites
Complimentary personal companion service to welcome every new resident
On-site full-service beauty salon
Inspiring activities which include professional exercise program, live music daily, weekly excursions, and interactive entertainment and games
Full-service dining with chef inspired Mediterranean cuisine options
Professional care team 24/7
In-house PT, OT and speech provided by EMPOWER ME
Secure, relaxing outdoor spaces throughout community
Full range of Healthcare services provided in house:
Dentistry
Psychiatry
Dermatology
Neurology
Podiatry
Internal Medicine
Memory Care with a Difference
You Can Feel
When you visit Aravilla Clearwater, you'll immediately sense the difference between our communities and other memory care facilities. You'll feel a joyful atmosphere and see residents engaged with life and one another. You'll appreciate our comfortable yet secure residences, attractive common areas and genuinely caring staff. You can admire our beautiful and safe outdoor spaces, including garden courtyards and serene pathways.
We work hard to support friends and families as well, with regularly scheduled educational support groups led by experienced professionals. They help participants better understand their loved ones' conditions, rebuild emotional connections and achieve greater balance in their own lives.
This consciously holistic approach makes Aravilla Clearwater Memory Care an inviting home with more. We are an innovative leader in memory care and nurturer of the human spirit. We live each day to make our residents both healthy and happy—which will make you happy, too.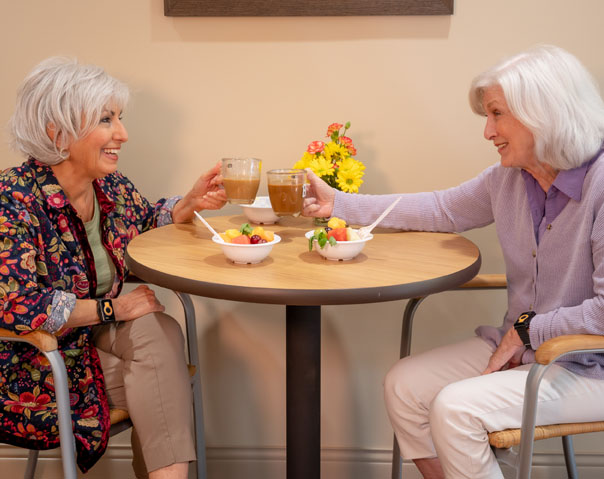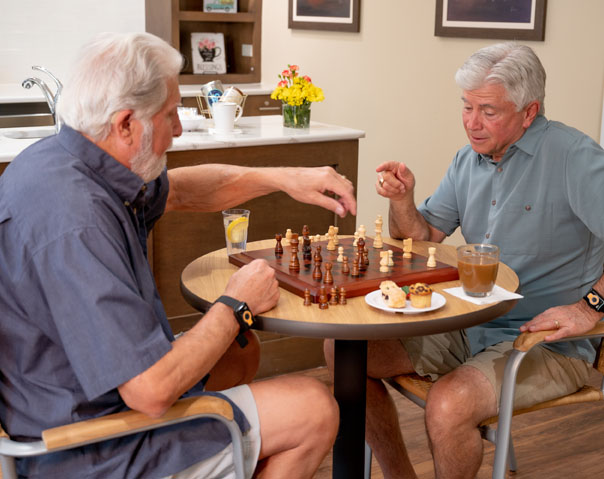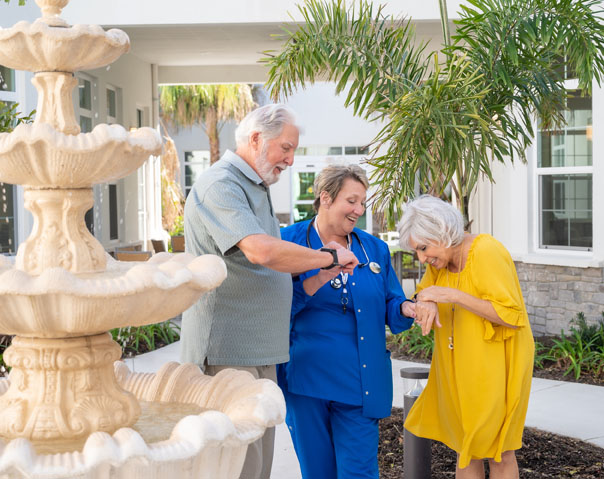 Providing the Care You Need
Engineered from the ground up with comfort, convenience, and safety in mind
Personal welcome concierge
In-house physicians and 24-hour nursing available
Up-to-date COVID information (get visits from loved ones; know which precautions are being taken)
Family support and educational resources
Arrange and coordinate customized, individualized treatments, such as physical, speech and occupational therapies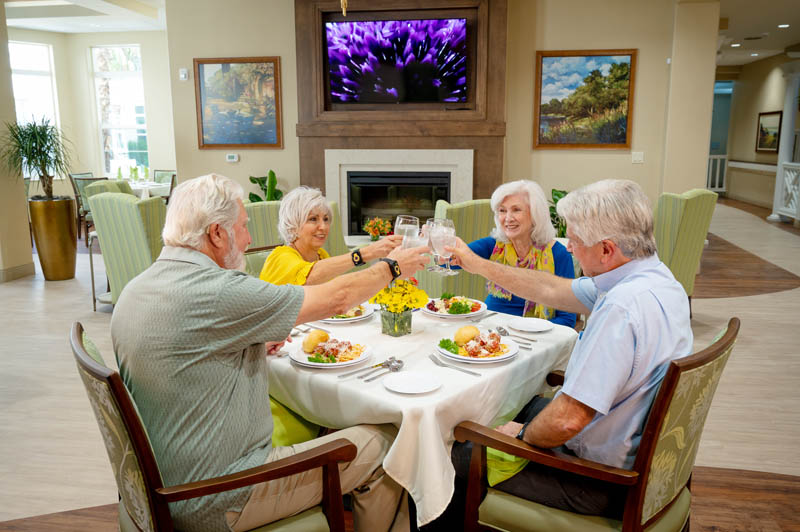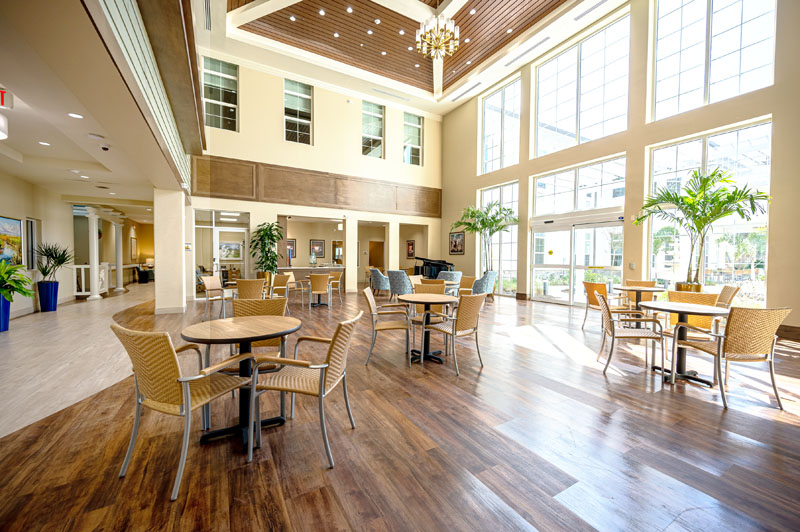 Call 727.260.2826 for immediate assistance
Explore the Lifestyle at Aravilla