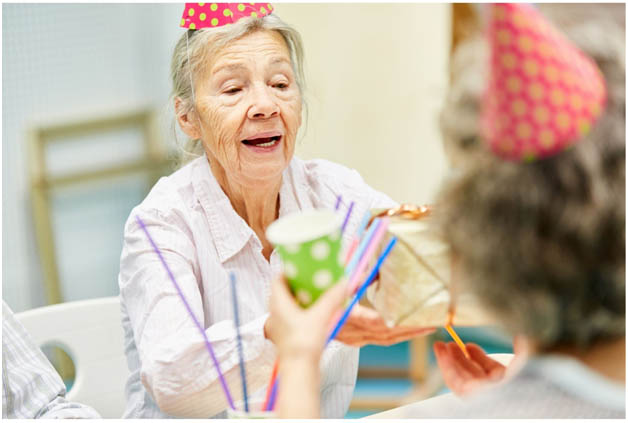 Over time, your parent or in-law's memory and physical capacity may begin to decline. So, if you're looking to express your deep affection and gratitude, here are five unique gift ideas you might want to consider for the most important seniors in your life:
Classic Movies or CDs of Favorite Music
The familiar sounds of beloved music and favorite films provide mental stimulation that can bring up happy memories and simple joys. CDs with a compilation of Dad's favorite tunes or saving his favorite movie to the DVR can bring a smile to his face.
Photo Books and Talking or Animated Photo Albums
Put together a unique photo album and include chronological time stamps to make it more detailed. If you want to level up, create a talking or animated photo album by pairing photos of your family and friends together with voice messages.
Activity Books or Strategy Games
Max out your mother-in-law's collection of crossword puzzles, jigsaw puzzles, adult coloring books, sketch pads and painting books. Any of these will help keep her mind sharp, and completing the puzzle or image will give her a sense of accomplishment.
Fidget and Sensory Activity Muffs or Packs
Sensory items are the gift of choice if your loved one is in the late stages of memory care. Busy hands can help calm seniors with memory issues.
Weighted Blanket or Wrap
Restlessness and insomnia are common signs of aging, and a weighted blanket or wrap offers deep pressure therapy, which promotes a sense of calmness and can be effective in providing a good night's sleep.
If you have questions about helping that special person in your life make the most of their senior years in a memory care community, please reach out to us.