Memory Care Community Insider
A Monthly Look Inside Aravilla Clearwater
Ice Cream Adventures
As Howard Johnson once said, "I scream, you scream, we all scream for ice cream!" There's nothing like a cold ice cream on a hot day at our favorite homemade ice cream shop, Strachan's! Aravilla Adventures are offered every Tuesday and Thursday here at Aravilla Clearwater. Apart from our men's bar outings, ice cream adventures are another favorite! We have ice cream adventures every last Tuesday of the month. Our residents are rotated on a schedule for our Aravilla Adventures to ensure that everyone gets a chance to ride on our Party Bus! If you are interested to join on our next outing please sign up with the Director of Activities, Selene.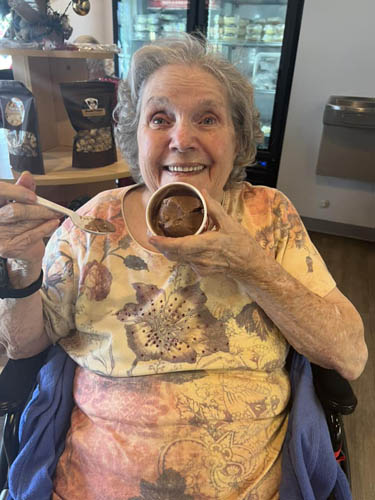 Trudy enjoying her chocolate ice cream!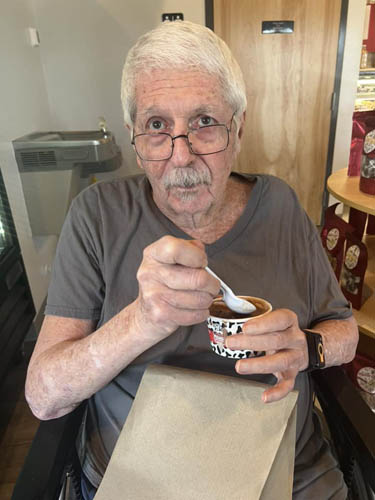 William loves homemade ice cream!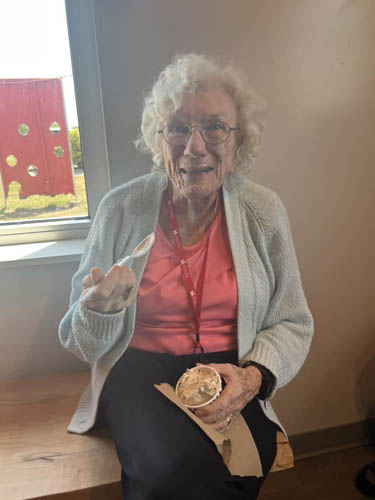 Lois savoring her butter pecan ice cream!
Walk to End Alzheimer's
Held annually in more than 600 communities nationwide, Walk to End Alzheimer's is the world's largest event to raise awareness and funds for Alzheimer's care, support and research. This year's Alzheimer's Walk will be hosted on Oct. 7th and families are more than welcome to walk with the Aravilla Family! We will be hosting a fundraiser to contribute to this awareness and would like the help of families. We thought a good way to fundraise would be by selling outing tickets for future Aravilla Adventures. Flyers and details will be located at the front desk with the receptionist Barbara.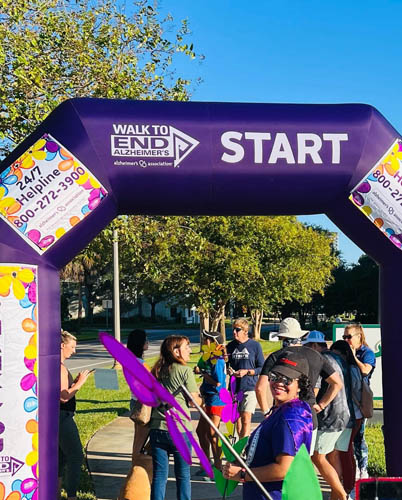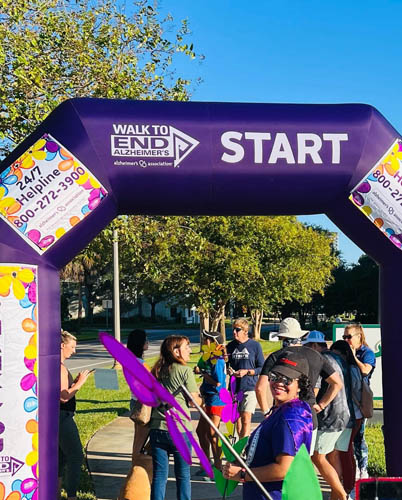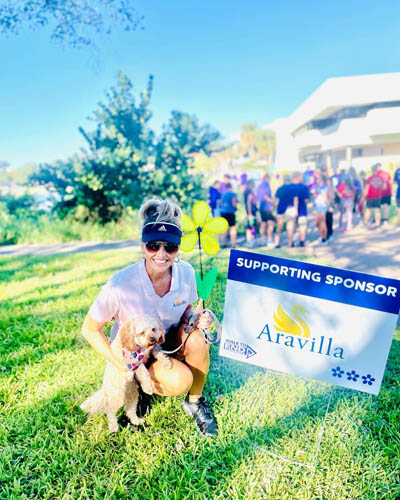 Life Enrichment
As our Aravilla Family continues to grow so does our Life Enrichment! Apart from our new monthly introduced activities, we also have new staff members in our Activities Department that we would like to introduce, Faith and Carla! Both Faith and Carla have experience in the Senior Care Field, and have a passion for what they do. But lets not forget to recognize our originals who have grown so much with us! Tracy or as some call her, "the bus driver", Meyling our weekend dance party girl, and Selene the Activities Director! We thrive to improve our community and to make our residents feel as happy, comfortable, and safe as possible. Together we will work as a team to continue this accomplishment! "Our job is to make people happy, What's better than that?"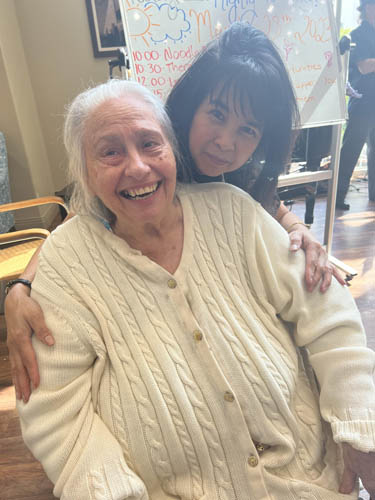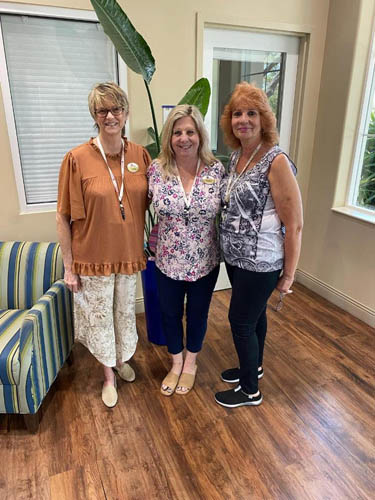 Resident Spotlight: Barbara S.
We want to take a moment to recognize Barbara S. as a part of our Aravilla Family. Barbara S. was born in Pittsburg, Pennsylvania in 1949. She earned her high school diploma in 1967 and from there she studied at Carlow College in Pittsburg. Barbara was a very hard worker and very determined. Apart from studying she was also working! In the 80's Barbara moved to Virginia and continued her studies then earned her bachelors degree. She then moved to Florida in 1997. Keeping up with college, work was a challenge but it never slowed Barbara down! Barbara started in the same company she retired from. She was a telephone operator at The Bell Telephone Company and progressed over her years of working there. She became the first licensed female station engineer. Apart from Barbara's busy schedule, she also enjoyed to travel. Barbara has traveled to many countries including Greece, and most of the Middle East. The most special travel memory Barbara has was having the opportunity to travel to the Holy Land with her church, Espiritu Santos, where she also volunteered at. Be sure to greet Barbara S. next time you see here and her gal pals! She's always present at our activities in the Promenade and loves to dance!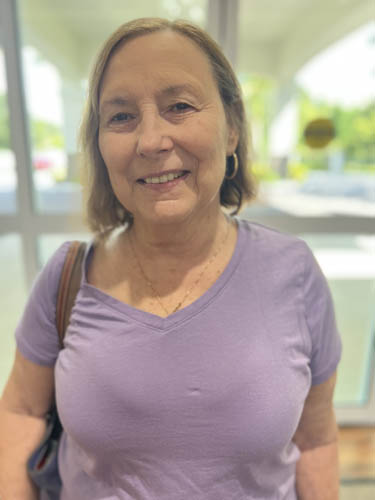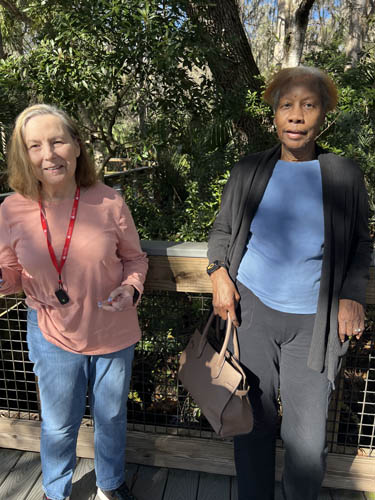 Barbara & Delores on an Outing!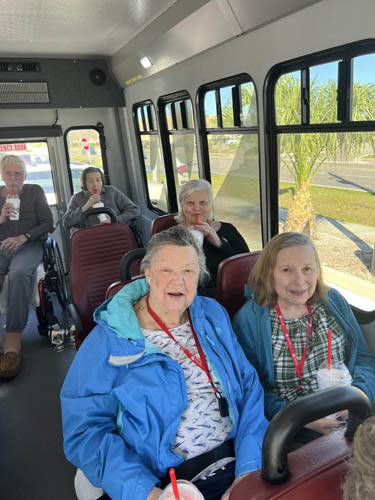 Barbara & Carol on our Party Bus!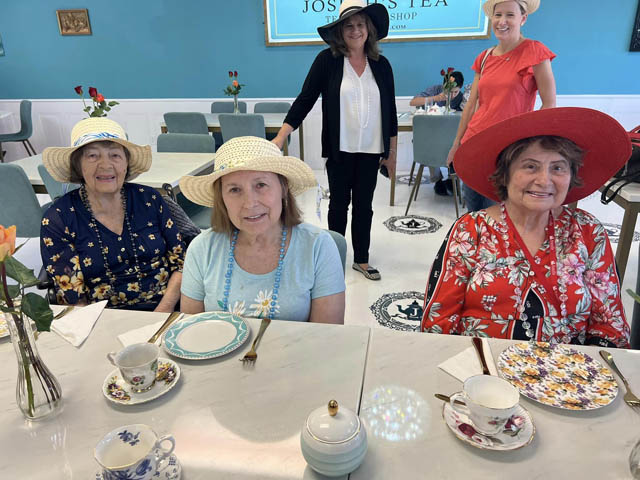 Barbara & Sheila at a Tea Party!
APRIL FESTIVITIES!
4/1 April Fools Day
4/4 Steak & Shake
4/6 Resident Council Meeting
4/7 Good Friday
4/9 Easter Sunday
4/11 Dunkin' Donuts
4/13 John Chestnut Park
4/18 Men's Only Bar Outing
4/20 Ladies Only Adventure
4/25 Ice Cream Adventure
4/26 Resident Birthday Party
4/27 Mystery Drive
Join our Exercise Class with EmpowerME every
Monday, Wednesday and Friday morning at 10am.
Celebrate April Birthday's in the Promenade on
April 26th starting at 1:45pm
Happy Birthday to:
4/4 Marsha M.
4/12 Walter K.
4/14 Rebecca S.
4/16 Sheila S.
4/29 Bill V.