Memory Care Community Insider
A Monthly Look Inside Aravilla Clearwater
Spooky Fall Festival
Boo! It's that time of year! Get your costumes ready for our 2023 Spooky Fall Festival hosted by Aravilla Clearwater and Concierge Home Care! Together we will be hosting a Halloween Costume Contest Aravilla-wide. This includes our residents, families, and employees! Everyone is invited to join us on October 31st, Halloween Day for our 2nd year in celebration of our Spooky Fall Festival! Dinner will be served along with drinks, deserts, music, and fun games for all of us to enjoy. Be sure to sign up at the front desk or call in to RSVP at 727-260-2826. Don't forget to get a costume for your loved ones! Special prizes will be given to our 1st, 2nd, and 3rd place winners for the best Halloween costumes. We want you to get as creative as possible! The Festival will be held in the Promenade and in the Courtyard and will begin at 4pm and end around 7pm.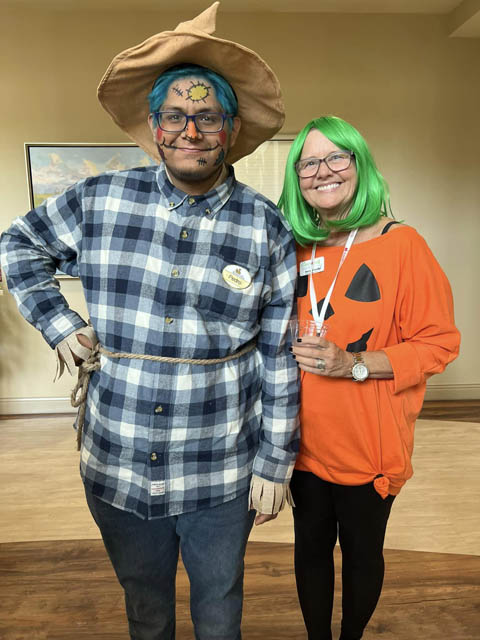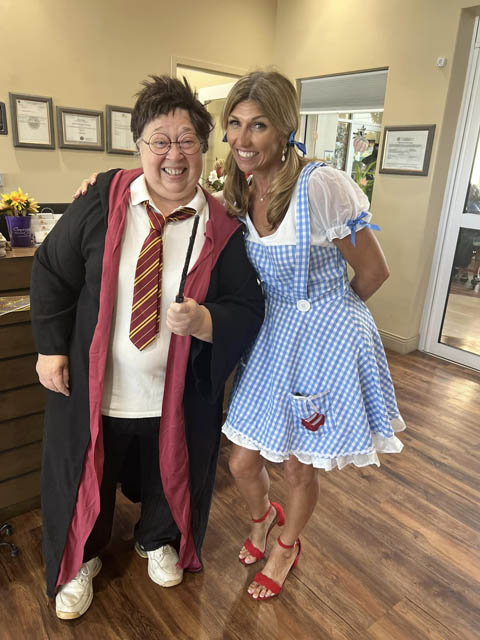 Pam & Traci as Harry Potter & Dorothy!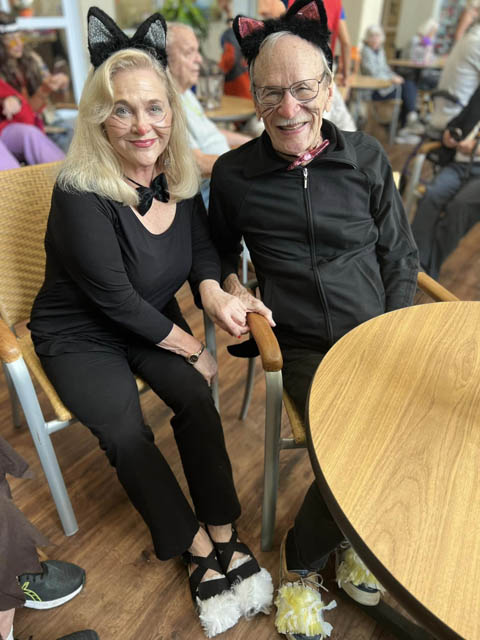 Every Tuesday and Thursday here at Aravilla we go on Aravilla Adventures in our Party Bus. It has become traditional for us to host special gender specific outings every month. Typically, the 2nd to last week of the month we have a Ladies only adventure and a Men's only bar outing. This month the ladies demanded to go to the bar too! There wish is our command. The Varsity Club knows us so well that we now have our own section when we go! Thanks to them, our residents can enjoy some beer or wine and have some appetizers such as mozzarella sticks and wings! Be sure to sign up for our gender specific outings for men's bonding time and women's alone time!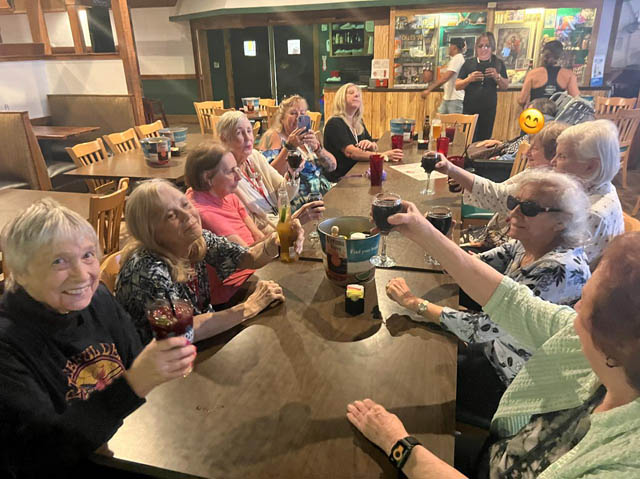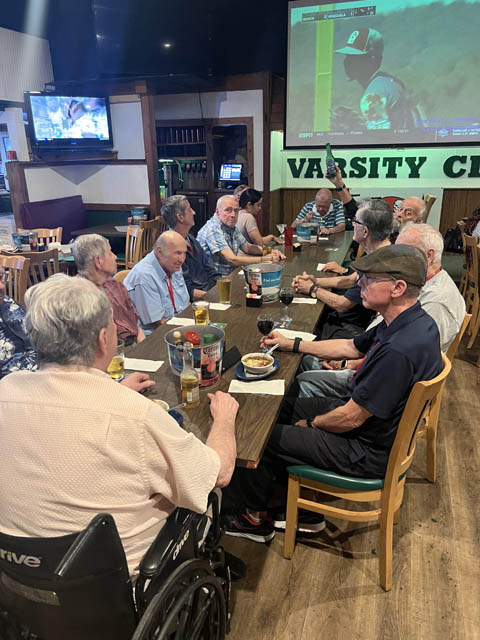 Putt-Putt Golf Tournament!
Last month we hosted a Putt-Putt Golf Tournament for the first time here at Aravilla Clearwater! Special shoutouts go to our champions for this months tournament; Bill V., Mark F., & Marybeth M. Hosting tournaments for our residents comes with many benefits. Not only does it improve overall fitness, but it also improves coordination and skill development, increases confidence and self-esteem, enhances mental wellbeing, and encourages community connectedness and support. Follow our Facebook page; Aravilla Clearwater, for more unique and fun photos of your loved ones on Aravilla Adventures and during our activities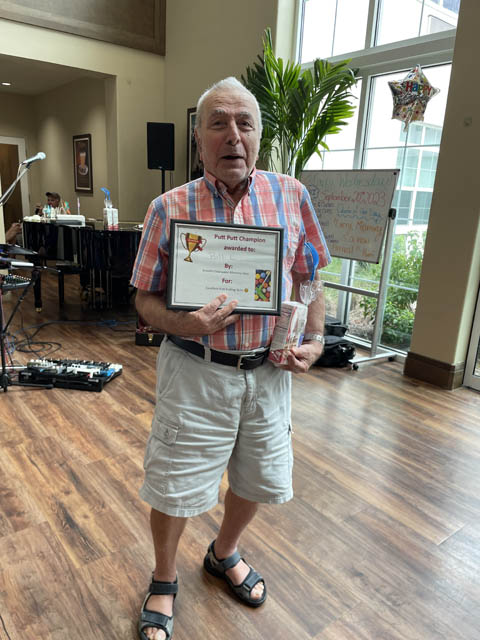 First Place Winner Bill V.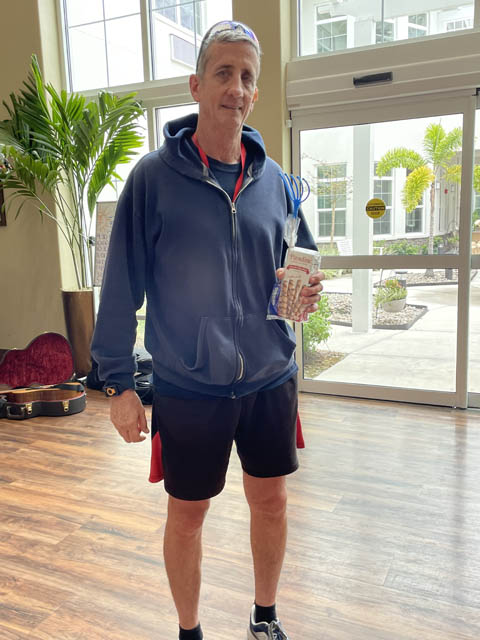 Second Place Winner Mark F.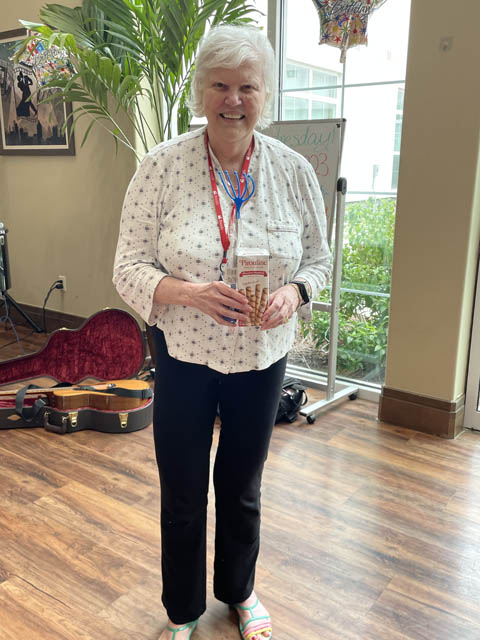 Third Place Winner Marybeth M.
Resident Spotlight Judy M.
We want to take a moment to recognize Macie A. also known as "Judy", as a part of our Aravilla Family. Judy was born in Atlanta, Georgia, in 1944. She graduated from Headland Highschool of East Point in 1961. After high school, Judy went to the University of Tennessee to become a secretary, however, she didn't live there very long. Judy got married in 1954 and had both a daughter and son who now have kids of their own making her a very proud grandmother of 2 boys. Not only was Judy a very good housewife and homemaker, she also went back to work as an underwriter for an insurance company and then worked for the Florida Power under the accounting department. She then retired in 1944. Judy's favorite hobbies include reading and water skiing but she absolutely loves gambling. Her biggest hobby was also traveling. She has been all over the world! Germany, Italy, Greece, Russia, Ireland you name it, she's been there! She especially loved traveling to Mexico so much that she decided to move there! Judy lived in Mexico for about 6 years. She then moved to Florida in 2020. Judy has been here at Aravilla Clearwater since 2022 and we are so very lucky to have her here as a part of our Aravilla Family. You can't miss her bright smile and her great sense of humor around the community!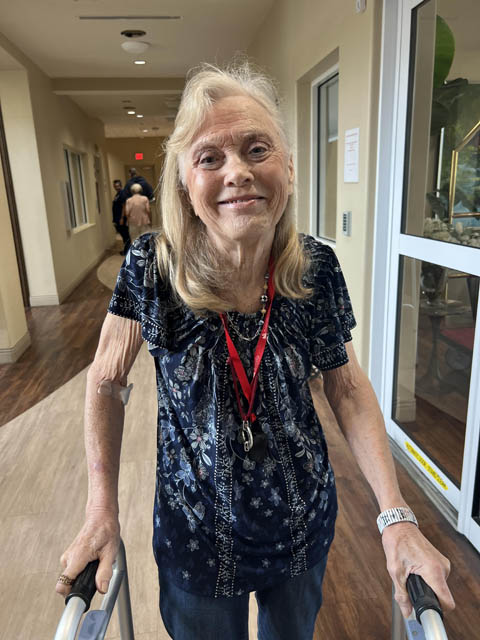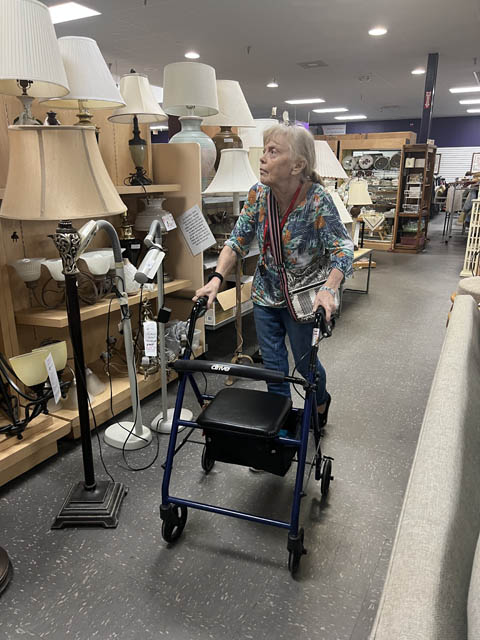 Judy on a ladies only shopping outing!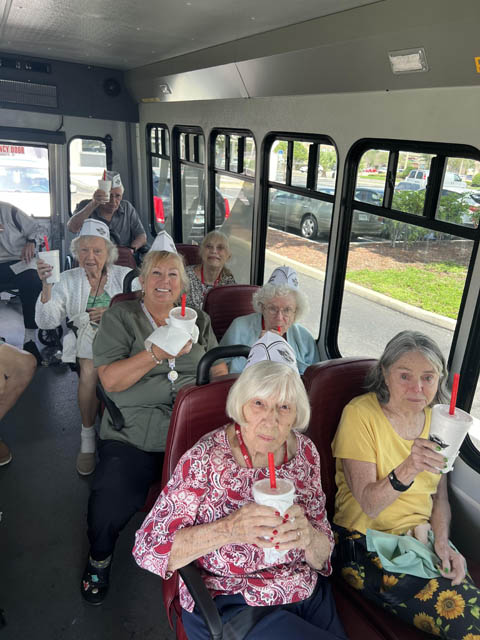 Judy on an Aravilla Adventure to Steak n' Shake!
OCTOBER FESTIVITIES!
10/3 Countryside Mall
10/5 Resident Council Meeting
10/9 Columbus Day
10/10 Ice Cream Adventure
10/12 Safety Harbor Pier
10/17 Dunkin' Donuts
10/19 Museum Tour
10/24 Ladies Only Adventure
10/25 Resident Birthday Party
10/26 Men's Only Bar Outing
10/29 National Cat Day
10/31 Halloween
10/31 Spooky Fall Festival
Join our Exercise Class with EmpowerME every
Monday, Wednesday and Friday morning at 10am.
Celebrate September Birthday's
in the Promenade on
Octonber 25th starting at 1:45pm
Happy Birthday to:
10/2 Mary W.
10/6 Susan S.
10/12 Luz V.
10/18 Marybeth M.
10/23 Bob L.
10/30 Gail F