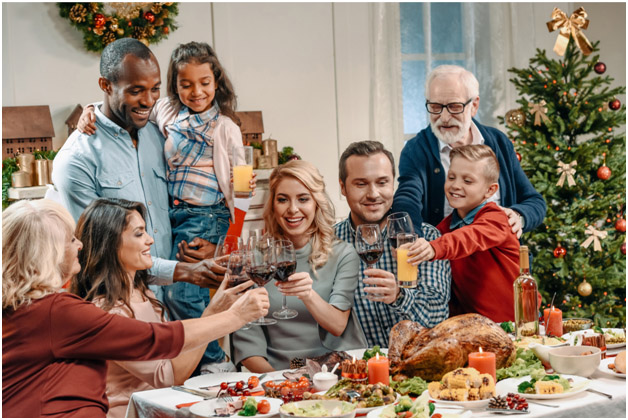 For so many of us, the 2020 holidays will be different. This is especially true for family caregivers, who face some extra challenges as they struggle to make the season special for senior loved ones who may be isolated and sad about losing their usual holiday traditions.
Many seniors may feel depressed or have difficulty understanding the current situation due to cognitive issues. Whatever the situation with your loved one, it's important to make the holiday season as full of fun, meaning and connection as possible for your senior loved ones while staying within the safety limits. Here are a few ways to ensure the 2020 holidays bring comfort and joy to your seniors:
Tips for the Holidays
Adjust Traditions
Consider the family traditions that mean the most to your senior loved ones and your family and how you can change them to keep everyone safe and engaged. For instance, if the family typically gets together to cook or decorate every year, you can use Zoom or any other video chat app to stay connected while preparing food or decorating at home.
Stay in Touch
Cards, pictures, letters, phone calls, emails, small gifts, etc., mean a great deal to seniors who will be missing time with their loved ones. Plan and coordinate with your family members to take turns and reach out as much as possible so that your seniors feel like they are loved and missed by all. This is especially important for seniors living in assisted living facilities.
Send Meals Using Contactless Delivery
Prepare your senior's favorite meals and treats and have them dropped off on their front door without handing them off directly. If your seniors live far away, you can order their favorite meals from a restaurant they love.
Don't Forget Proper Hygiene–and Wear a Mask
Whether you're visiting or hosting, you should participate in the holiday mood with the highest level of hygiene. Frequently wash your hands with soap and water and wear a mask when you are within six feet of someone. If weather permits, plan quick visits with your older family members outside, since it is safer and it's always nice to get fresh air!
There's no doubt that this year is challenging, but if you are creative and careful, you can make the holiday season special for your senior family members. Want to know more about proper senior care? Get in touch with Aravilla Clearwater Memory Care today!